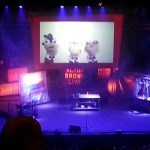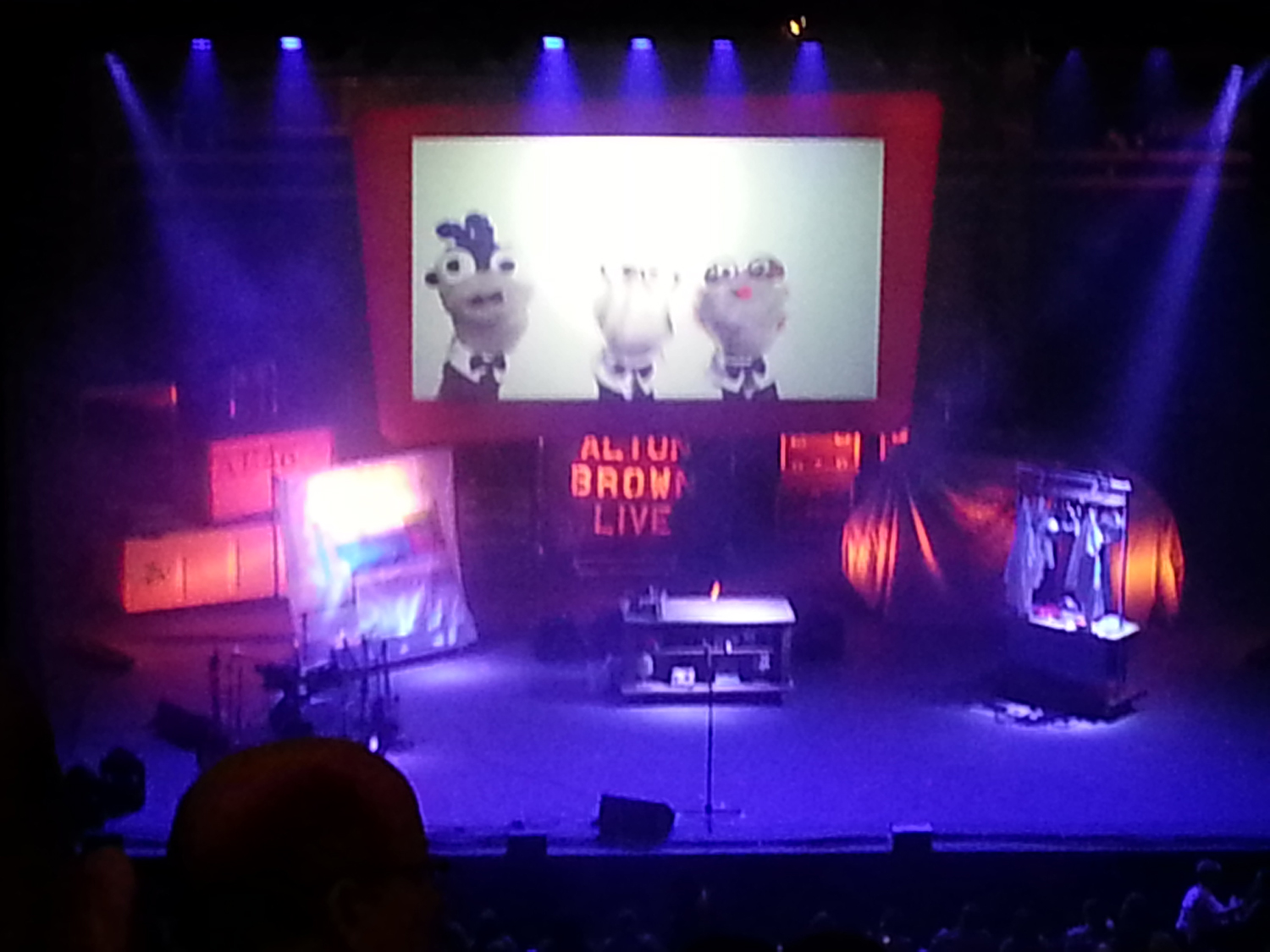 As some of you may know I am addicted to competitive cooking shows, many of which are found on the Food Network.  Alton Brown hosts several of my favorites, including Cutthroat Kitchen (if you haven't seen this show, it is worth a look.  You will watch chefs create french fries without potatoes, cook meals without utensils, and even make margaritas by riding a bicycle!).
When I saw St. Louis was one of the stops on Alton Brown's Edible Inevitable Tour, I couldn't resist.  So, Saturday night, my husband and I braved the cold weather and icy roads to make our way to the Fabulous Fox Theater.  We had no idea how Alton Brown would fill up two hours, but we were pleasantly surprised.
The show was funny and informative. I didn't learn anything new about food, but I did learn not to eat shrimp cocktail in an airport before you board your flight. Alton didn't just talk about food, he sang about it too.  He played guitar with his band and even did a solo on the Saxophone.  We watched as he and an audience member made carbonated ice cream, which was followed by Alton and another member of the audience making pizza with light bulbs!  He even let us into his world by sharing stories about his daughter.  I won't go into details, but let's just say it has something to do with chicken fingers.
The real teachable moment, however, came when Alton Brown spotted the sign language interpreter. He was captivated by what she was doing.  Alton asked her a lot of questions, curious about how various things looked when they were signed. Because of Alton's wonderment, I was given the gift of learning something I never thought I would. I now know how to sign "pole dancer"!  Thank you Alton Brown.