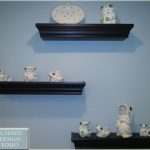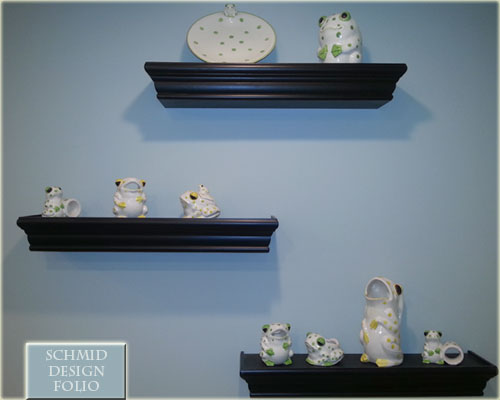 Recently, fourteen new species of dancing frogs were discovered in southern India, bringing the total known species of dancing frogs in India to twenty-four. Think about that. Think about the number of species? No. Think about dancing frogs. Doesn't that put a smile on your face?
The frogs in the photo above don't dance; they are vintage ceramic Schmid Design Folio tchotchkes. The collection includes a pitcher, napkin rings, creamers, sugar bowl, and plate, and they live in my laundry room. I also have frogs that live in my back yard, which are not ceramic. That collection is quite large (the reason is an entire blog unto itself – let's just say it has to do with dirty pool water). My back yard is like a frog festival, a Frogapalooza, if you will – they jump, they croak, they swim, and they sing, but not a single one of them dances!
Frogs don't have to dance to be loved by me. One winter, I rescued a gray tree frog who had taken haven underneath our hot tub cover. I caught him, named him Tubby, and shelled out $60 to create a habitat for him over the winter. Little did I know, tree frogs are tough and can withstand some pretty cold temperatures. We eventually released him when the weather warmed. He hung around our back patio for a while. It's been ten years, so I'm sure Tubby has croaked by now (ouch, that pun hurt!).
So, to all you frog lovers out there and to all you frogs – I hope you dance!
| | |
| --- | --- |
| Tubby | Tubby's Tummy |
| Tubby's Home | Tubby's Hut |