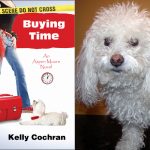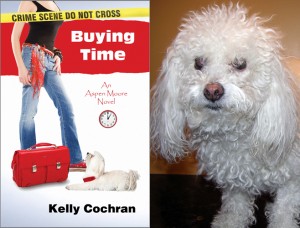 I'm a dog lover!  My three dogs are my co-workers, keeping me company during the days as I sit at my desk. The Dogs under my Desk is a three part blog on each of my co-workers and what makes them special.
My first installment features Tidbit, my Bichon Frise, and tells the tail of how she came into my life and the contributions she made to my book, Buying Time, and how she helped me research for my upcoming book Borrowed Time. Check out the Tidbit installment on Lois Winston's blog where I was a guest blogger.
Join me here on my blog next week when I tell the story of my co-worker, Skipper, my blind Beagle.